See on Scoop.it – Film and Comics News!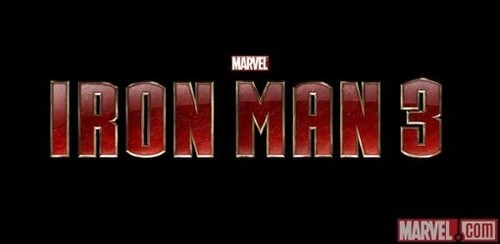 Marvel's president of worldwide licensing, Simon Philips, this week attended a presentation in Sao Paolo and spilled a few new things about the upcoming Iron Man 3. One detail is, for now at least, probably best labelled as a spoiler – so we'll come to that in a minute or two.
First, however, there's this interesting, but relatively trivial, tidbit about Tony Stark's collection of armour.
According to Omelete, who attended the presentation, Tony has a collection of "at least" sixteen new armours tucked away in underground storage. Many of them will have 'new' designs recognisable to fans of the comics.
At some point in the story, and facilitated by the Extremis tech, Stark will get to mix and match bits of armour, thereby making a "custom configuration" – an arm from here, a helmet from there. We don't know why he'd do that, but I might speculate it has something to do with him just picking up the pieces and scrambling to put things together out of wreckage. That would be bang-on theme, anyhow.
This will lead to mix-and-match toys, I'm sure, hence licensing man Philips' bringing it up as part of his presentation.
And so we come to the Pepper Potts spoiler.
Don't worry, she's not going to die. Or… if she does, we don't know so just yet. This spoiler points in the opposite direction.
According to presentation, Pepper is going to get her own armour. In the comics, this saw her adopting the alias Rescue, though that's just the sort of thing that gets pruned away in these Marvel movie adaptations. Codename or not, Pepper's getting the suit.
Disney Licensing would of course need to mention this because a girl action figure in a suit of power armour is a notable addition to their toy lines.
Iron Man 3 will be along in late April here in the UK and on May 3rd in the US. Will we be seeing Pepper in her Rescue armour when the new trailers roll around? Or will be waiting to get our first glimpse of the suit's look in the toy designs?
See on www.bleedingcool.com